www.3peaks.org.uk
MV Aotea 1981
I joined Aotea GZSH Auckland 9th April, 1981.
For some reason I had decided to keep a log of the voyage.
Although not complete, I will try and display it in full.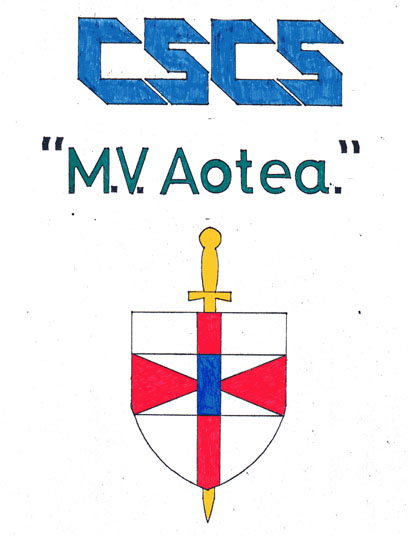 We sailed under the Crusader Swire Container Service logo.
A four month voyage, joining Auckland and leaving Auckland after two
round trips to Japan. These were really two Pacific island cruises, It is no
wonder this ship was known as the compant yacht.